Since 2014, the Rockville Centre Coalition for Youth ,comprised of school staff, parents, students and community members, has been committed to building and preserving a healthy and vital community.
Monthly Coalition meetings include the Nassau County Heroin Prevention Task Force, the Long Island Prevention Resource Center (PRC), the Long Island division of the New York National Guard Counter-drug Task Force along with members from all 12 sectors. Coalition members have been trained in Strategic Prevention Framework and coalition functions. Sector members from Law Enforcement, School, Healthcare, Civic, Business, Volunteer, Healthcare and Youth have attended CADCA Leadership Forums and CADCA Mid-Year trainings
The results of our past three Youth Development Surveys (PRIDE Survey) years 2017, 2019 and 2021 has shaped the Coalition's priorities – youth alcohol and marijuana use. The findings were shared at several School Board of Education meetings and serve as a wake-up call to both the school district and the community.
The Coalition is fortunate to have strong support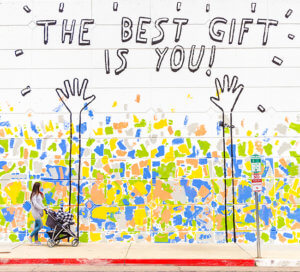 from the Rockville Centre School District as well as the Private schools that our many Rockville Centre youth attend. Over the past five years, the Rockville Centre Coalition for Youth has increased capacity by expanding membership, establishing strong Facebook, Twitter and Instagram presence, blast emails containing Coalition news, drafting new legislation to prevent youth vaping and youth marijuana use. A bi-yearly newsletter is in the works as well as a new-member orientation manual. News and media outlets often highlight coalition news weekly. The New York National Guard Counter Drug Task Force has collected additional data on the problem substances via an environmental scan and mapping activity. The Coalition outreach and awareness efforts have included a "Parents Who Host The Most" billboard and Sticker Shock campaign, a "Parent University" program, 2 yearly Parent/Student presentations, annual community health fair/fitness walk, community Town Hall every 2 years addressing youth alcohol and marijuana use as well as the dangers of Vaping and the Opioid Epidemic. Village, Town , County and State Government officials include coalition members at their board meetings and often attend monthly coalition meetings. Village and County Police Commissioners also report to the coalition all of their data regarding arrests, overdoses and other relevant information. Local hospitals are also Coalition Sector Members and often provide funding for community programs as well as support staff and materials at Coalition programs and events.